Based in Astley Bridge, we are a fire protection business covering the NW and beyond. Our main business activity relates to fire extinguisher sales & annual service work. However, we undertake other aspects such as fire extinguisher training/displays and Fire Risk Assessment Reports.

We are dedicated to reducing expenditure for our clients, we regularily find Companies being overcharged or oversubscriibed with extinguishers, we safely address these issues, in turn reducing annual expenditure for the property concerned. We use BAFE Qualified
engineers on all site work or on free surveys.

Environment issues are extremely important to us. In our industry many thousands of units at the discharge year or condemned due to corrosion end up on landfill sites. We attempt to utilise condemned units, some of which are taken by a well known Charity, there they work their magic and create such things as umbrella stands from the metal casings, bring these units back to life. Please may we register with your group and intend to assist with the group in any way we can.


Gary Jacques
07840192819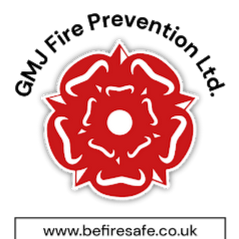 Want to Add Your Own Organisation?
Are you a business owner or a member of a group that cares about the environment?
We'd love to add your organisation to our growing list.
Add Your Organisation