A swift summer !
Bolton & Bury Swifts | Friday 12 June 2020 | 0 Comments
A SWIFT SUMMER!
As we are confined to home this year, more than ever the arrival of migrant birds is eagerly anticipated. As Swallows, Martins and Swifts reach our shores they will bring us joy, the promise of summer and proof that the globe is indeed still working; as Ted Hughes wrote in his wonderfully evocative poem, "Swifts".
Swifts and House Martins are masters of the urban environment and can be enjoyed by all, although they have suffered steep declines they still breed right across the country, so wherever you are keep your eyes to the skies in the coming weeks. House Martins, distinguished by the bright white rumps build closed cup mud nests, under deep eaves. These chatty little birds will get straight to work collecting mud for nest building or repairs. Family orientated birds too, as the first brood will often help their parents raise their younger siblings!
Swifts are one of the last birds to arrive, look for their dark arrowhead shaped silhouettes, skimming across the skies from early May. If you are lucky enough to live near a Swift colony, listen for their thrilling screaming displays as they form tight groups and make repeated fly-bys around rooftops reaching speeds of up to 70mph!
These summer visitors do us a great service, consuming billions of pest insects each year, so please be kind to them and avoid using pesticides in your gardens, we can all do our bit to give nature a helping hand. In 2016 we set up a local project, Bolton and Bury Swifts, aiming to reverse the decline of this iconic bird. Swifts are losing their homes in the eaves space of buildings, due to roofing renovations. We are encouraging people to help by putting up Swift boxes and asking Architects, Planners and Developers to include internal bird bricks, in new builds. If you want to know more, please get in touch with Louise on 07557796508 or follow Bolton and Bury Swifts on social media.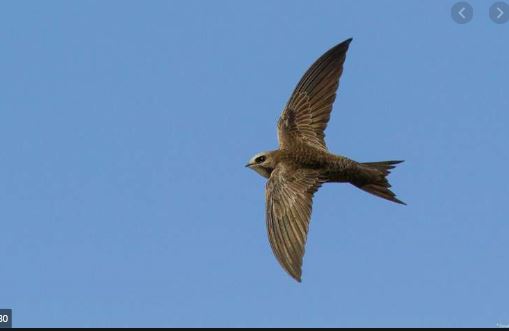 More Bolton & Bury Swifts News
Bolton Green Umbrella Newsletter
We send a regular newsletter with information about groups, events and volunteering opportunities. We'd love to add your name to our subscribers.