Have YOUR Say About Our Newsletter!
Bolton Green Umbrella | Thursday 05 September 2019 | 0 Comments

As most of our subcribers will already know, Bolton Green Umbrella regularly shares event listings, links of interest and news articles about all the incredible work that our volunteers do via our newsletter. We now have over 300 subscribers, and this number continues to increase as our influence grows and new members and organisations become involved in what we do - we've had three new groups register with us in the last month alone!

As we have now hit this milestone figure, we felt it was about time we did a review, and who better to ask than our loyal subscribers themselves... you!

A few points to consider:




What do you think of our newsletter content?


Is there a current feature that you would like to see more of?


Are there any new features that you think we should include, such as interviews, polls or long reads?


Would you welcome the opportunity to be a one-time guest writer and create an article on an environmental issue that you're passionate about?


Do you feel that our newsletter represents your interests as a volunteer, a group or an organisation?


If you answered any of the above questions with a yes, a no or even a maybe, then please let us know!
These points are just food for thought but we welcome your comments on any and all aspects of the newsletter, whether its about the content we include or even just the font we use!
Any suggestions will be considered and all feedback is gratefully received, so if you have a few moments spare,
speak you mind
via email, using the subject line 'Newsletter Feedback'.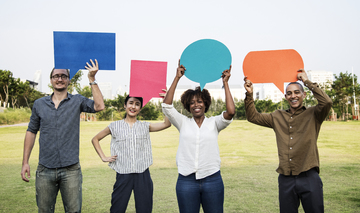 More Bolton Green Umbrella News
Bolton Green Umbrella Newsletter
We send a regular newsletter with information about groups, events and volunteering opportunities. We'd love to add your name to our subscribers.