Bolton Great Get Together 30th June 2018
Bolton Green Umbrella | Monday 18 June 2018 | 0 Comments
Bolton Green Umbrella, The Environment Agency, Bolton Council of Mosques, Faiths4Change and Bolton Council are combining forces to clean up the river bank and surrounding streets in the Gilnow area, around Gilnow Road, Spa Road and Queen's Park

10 - 12 Litter Pick
The Environment Agency are clearing blockages in the river plus extensive fly-tipping on the embankments.
Volunteers will be helping with clearing the fly-tipping where directed by the EA, and also litterpicking the surrounding areas

12 - 2pm: Community Event, with lunch and games
We need as many volunteers as possible!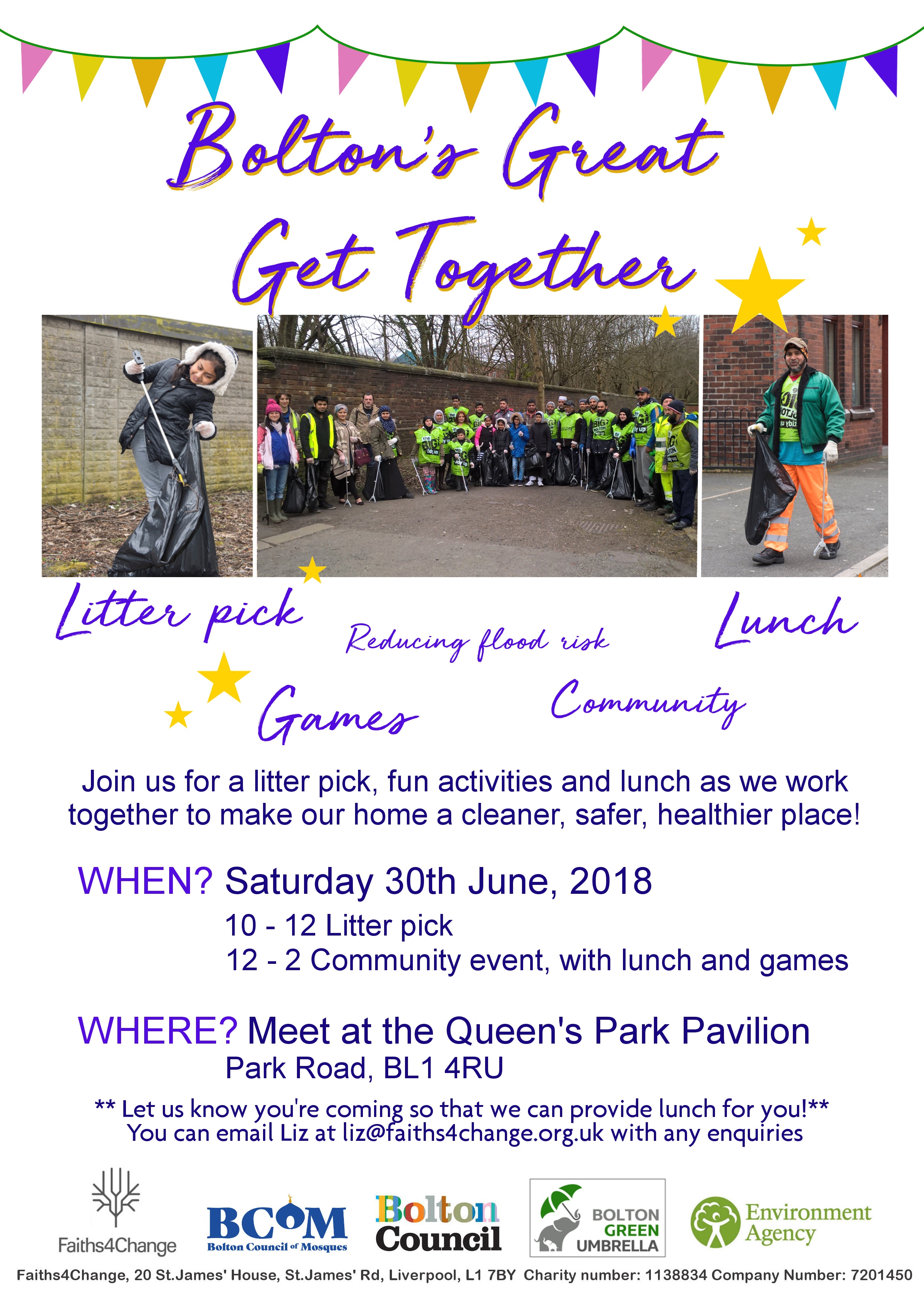 More Bolton Green Umbrella News
Bolton Green Umbrella Newsletter
We send a regular newsletter with information about groups, events and volunteering opportunities. We'd love to add your name to our subscribers.