Bolton Vision Conference
Bolton Green Umbrella | Saturday 17 February 2018 | 0 Comments
The three founder members of Green Umbrella were invited to the Bolton Vision Conference in January 2017.

The conference is held every five years to discuss strategic plans for Bolton for the next 15 years. Leaders from Bolton's public, private, faith, voluntary, education and community sector organisations met at the Albert Halls for the Vision Conference, to discuss their plans for the future with hundreds of delegates from across the town and beyond - and we were there!

We had a stand in the entrance to the hall, and also attended the conference.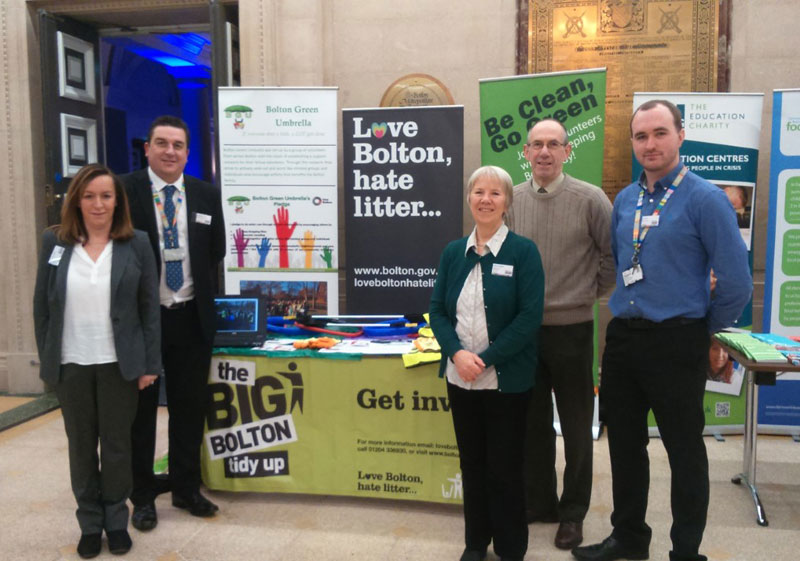 More Bolton Green Umbrella News
Bolton Green Umbrella Newsletter
We send a regular newsletter with information about groups, events and volunteering opportunities. We'd love to add your name to our subscribers.