Irresponsible dog owners please note!!
Bolton Green Umbrella | Tuesday 11 September 2018 | 0 Comments
We like this amusing but very uncompromising sign erected by a fed-up farmer....
Isn't this how we all feel about the minority of dog owners who think it is acceptable to decorate trees, bushes and paths with colourful bags of dog ****?
WHY do they do the difficult bit - getting it into the bag - and then not dispose of it properly? One of life's mysteries....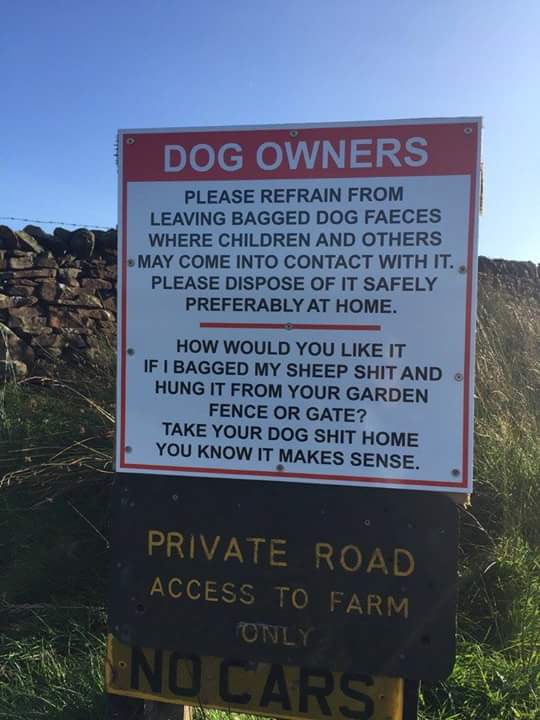 More Bolton Green Umbrella News
Bolton Green Umbrella Newsletter
We send a regular newsletter with information about groups, events and volunteering opportunities. We'd love to add your name to our subscribers.